[ ABOUT YOU ]

name: Megan Michele, Megs
age: 15
sex: Chicka
something special about you: I write poetry well, and want to become a famous writer when I "grow up"
hobbies: Helping out my friends, photography, writing, music, reading, hanging out, rollarblading, AIM, talking, shopping, shooting hoops, and watching TV/movies.

[ FAVORITES ]

bands/singers:

- Matchbook Romance
- Fall Out Boy
- Ashlee Simpson
- Bayside
- Joydrop
- The Early November
- Taking Back Sunday
- Franz Ferdinand
- My Chemical Romance
- Evanescence
- Brand New
- Blink 182 (older stuff)
- Yellowcard
- Alanis Morissette
- Jewel
- Billy Talent
- Our Lady Peace
- Thursday
- Dashboard
- AFI
- Thrice
- Taproot
- Less Than Jake

movies:

- 50 First Dates
- CatWoman
- Scary Movie 3
- The Ring
- Gothika
- Edward Scissorhands
- Monty Python and the Holy Grail
- Bill and Teds excellent adventure
- Finding Nemo!
- A Walk To Remember

tv shows:

- Strong Medicine
- The Missing
- Golden Girls
- Boy Meets World
- The Nanny
- Recess
- Full House

stores:

- Thrift Stores
- Hot Topic
- Buckle
- Spencers
- Target
- Claires

food:
- Mexican Food

season:
- Fall

[ OPINION ]

drugs/drinking/smoking: 3 Different things with 3 different explanations.

-First of all drugs, no. I will never do drugs and I don't think anyone should (unless of course they're legal) My cousin is in jail for cocaine use while on probation, stupid move on his part. Drugs ruin lives.

-As for drinking, I have done it so I can't say I'm opposed. I think as long as you are responsible and with people you trust it's fine to do every once in a while. When it becomes a habbit is where I begin to draw the line. No one likes a drunk.

-Finally, smoking. I will NEVER smoke. Basically, I've been smoking since I've been in my mothers stomach. She and my dad smoke, therefor it's like I smoke. Second hand smoke == NOT good. If I were to take up smoking it would be twice as bad. I already get bronchitis and stuff and the doctors ask if I smoke. I'm lung cancer waiting to happen. *sigh* Well, that was rather depressing.

abortion: Not my choice, but it doesn't mean I'm against it. I have never been put into the situation where I'd have to have an abortion. I don't agree having sex and then having abortions all the time because that's just not right, but if it's a life or death situation I think it's necessary. It's two sided for me and always will be, unless of course I need to have one, then who knows.

homosexuality/gay rights: Homosexuals should have ALL (and when I say all I mean marriage too) the same rights as heterosexuals. It's discrimination any other way and shouldn't be tolerated. You can't help who you love, as cliche as that is.


[ OTHER ]

make us laugh: A Picture Is Worth A Thousand Words...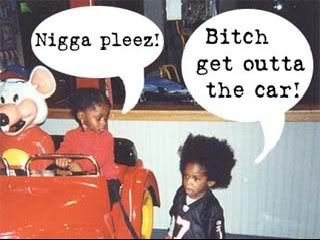 what are some of your fears? Death, Heights, Spiders, and being alone
5 things you like about yourself:

- Caring/giving
- My writing
- I'm not stupid
- Sense of humor
- My hair

5 qualities you look for in a boyfriend/girlfriend:

- Romantic
- Sweet
- Loyal
- Funny
- Spontaneous

boxers or briefs? Boxers


Funny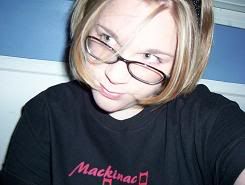 Head Shot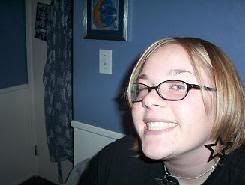 My Choice